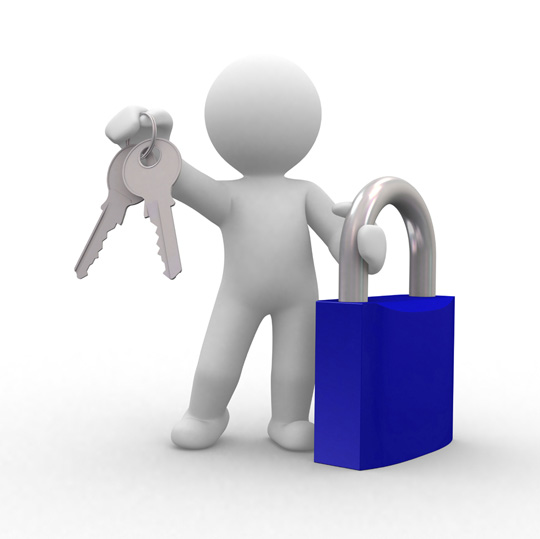 EU Data Protection Statement
On 25 May 2018 the new EU General Data Protection Regulation will go into effect. This new regulation will strengthen and unify data protection for all individuals within the EU.
Description and amount of data processing
Each time our website is accessed, our system automatically collects data and information from the computer system of the calling computer.
The following data can be collected here:
Information about the browser type and version used
The operating system of the user
The Internet service provider of the user
The IP address of the user
Date and time of access
Websites from which the system of the user comes to our website
Websites that are accessed by the user's system through our website
The data is also stored in the log files of our system. A storage of this data together with other personal data of the user does not take place.

Legal basis for data processing
The legal basis for the temporary storage of data and log files is Art. 6 para. 1 lit. f DSGVO.

Purpose of data processing
The temporary storage of the IP address by the system is necessary to allow delivery of the website to the computer of the user. To do this, the user's IP address must be kept for the duration of the session.
Storage in log files is done to ensure the functionality of the website. In addition, the data is used to optimize the website and to ensure the security of our information technology systems. An evaluation of the data for marketing purposes does not take place in this context.
For these purposes, our legitimate interest in the processing of data according to Art. 6 para. 1 lit. f DSGVO.
Duration of storage
The data will be deleted as soon as it is no longer necessary for the purpose of its collection. In the case of collecting the data for providing the website, this is the case when the respective session is completed.
Opposition and removal possibility
The collection of data for the provision of the website and the storage of the data in log files is essential for the operation of the website. There is consequently no contradiction on the part of the user.
Cookies
Cookies and other personal data are neither used nor collected or stored.
Contact
We are available to receive comments on this privacy policy. 
Andy Lim
info@darlingpublications.com
EU Datenschutzerklärung
Am 25. Mai 2018 tritt die neue EU-Datenschutz-Grundverordnung in Kraft. Diese neue Verordnung wird den Datenschutz für alle Personen innerhalb der EU stärken und vereinheitlichen.
Beschreibung und Umfang der Datenverarbeitung
Bei jedem Zugriff auf unsere Website sammelt unser System automatisch Daten und Informationen vom Computersystem des anrufenden Computers.
Folgende Daten können hier gesammelt werden:
Informationen über den verwendeten Browsertyp und die verwendete Version
Das Betriebssystem des Benutzers
Der Internetdienstanbieter des Benutzers
Die IP-Adresse des Benutzers
Datum und Uhrzeit des Zugriffs
Webseiten, von denen das System des Nutzers auf unsere Website kommt
Websites, auf die das System des Benutzers über unsere Website zugreift
Die Daten werden auch in den Protokolldateien unseres Systems gespeichert. Eine Speicherung dieser Daten zusammen mit anderen personenbezogenen Daten des Nutzers findet nicht statt.

Rechtsgrundlage für die Datenverarbeitung
Die gesetzliche Grundlage für die Zwischenspeicherung von Daten und Protokolldateien ist Art. 6 Abs. 1 lit. f DSGVO.
Zweck der Datenverarbeitung
Die temporäre Speicherung der IP-Adresse durch das System ist notwendig, um die Lieferung der Website an den Computer des Benutzers zu ermöglichen. Dazu muss die IP-Adresse des Benutzers für die Dauer der Sitzung beibehalten werden.
Die Speicherung in Protokolldateien erfolgt, um die Funktionalität der Website sicherzustellen. Darüber hinaus dienen die Daten dazu, die Website zu optimieren und die Sicherheit unserer Informationstechnologie-Systeme zu gewährleisten. Eine Auswertung der Daten zu Marketingzwecken findet in diesem Zusammenhang nicht statt.
Zu diesem Zweck ist unser berechtigtes Interesse an der Verarbeitung von Daten gemäß Art. 6 Abs. 1 lit. f DSGVO.
Dauer der Lagerung
Die Daten werden gelöscht, sobald sie für die Erhebung nicht mehr benötigt werden. Im Falle der Erfassung der Daten für die Bereitstellung der Website ist dies der Fall, wenn die jeweilige Sitzung abgeschlossen ist.
Oppositions- und Entfernungsmöglichkeit
Die Erhebung von Daten für die Bereitstellung der Website und die Speicherung der Daten in Protokolldateien ist für den Betrieb der Website unerlässlich. Es besteht folglich kein Widerspruch seitens des Benutzers.
Cookies
Cookies und andere persönliche Daten werden weder genutzt noch gesammelt oder gespeichert.
Kontakt
wir nehmen gerne Anmerkungen zu diesen Datenschutzhinweisen entgegen.
Andy Lim
info@darlingpublications.com
Merken