Except for a rare 1991 Italian sports car with the extravagant bodywork by Zagato from Milano in the courtyard of the Palazzo Trecchi, at the first floor Hall of Armours, the best show of contemporary violin makers and bow makers in quality was presented during the last week-end of September 2013 in Cremona. This was a fact that was told to us by every visitor. We did expect that, with such a list of exhibitors, one seldom can see this caliber of makers, and certainly not in those amount under the same roof! But it is always nice to have it confirmed by enthousiastic visitors! (and not to forget the confirmation by the buyers and musicians!)
Work by 28 top violinmakers of today and 29 (!) top bow makers were displayed.
One could look, play, order and even sometimes acquire a great piece. (by the way, all 4 actions did occur!)
Photos will follow. To keep up Darling Publications reputation, they will confirm also that not only the best exhibition was at Darling´s show, but also a certain party-factor was absolutely not neglected!
The Preparation days: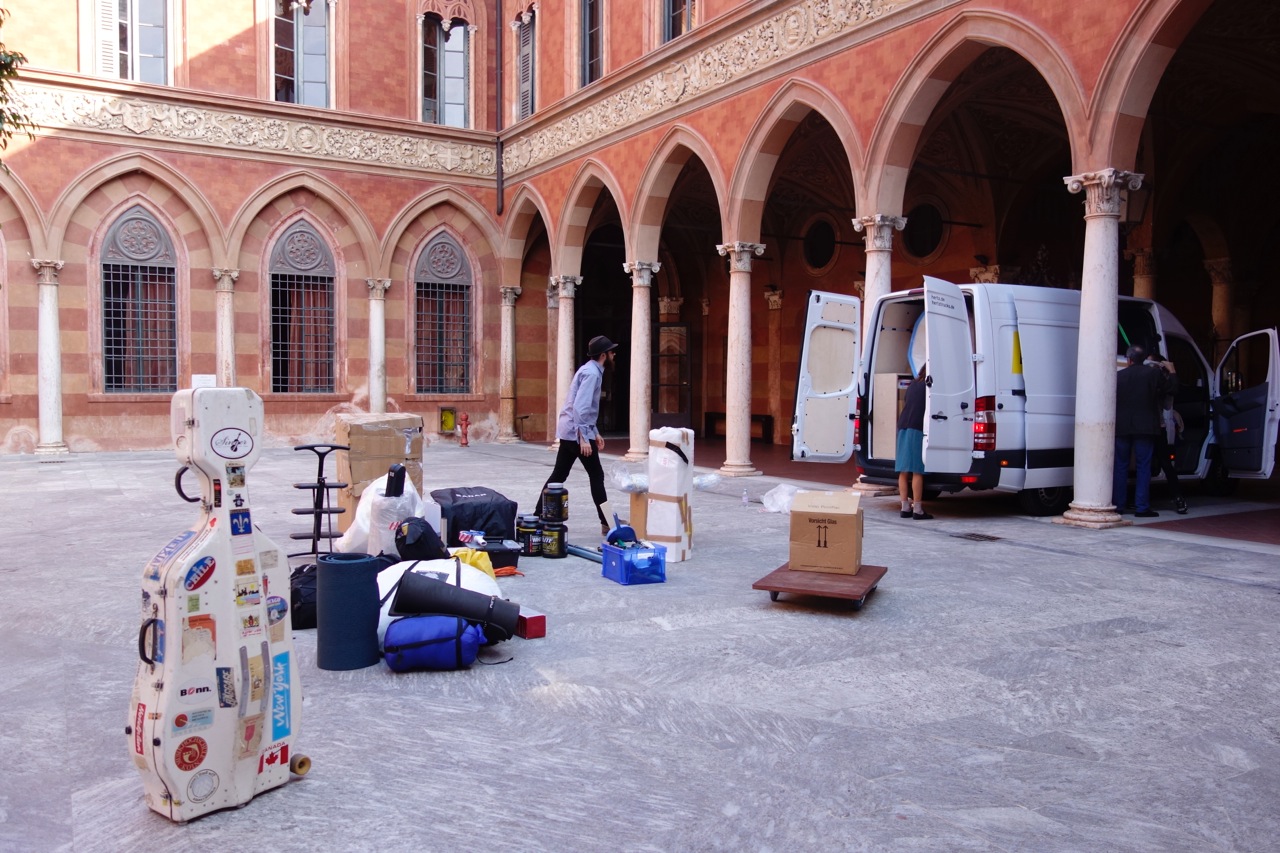 First day,
The Reception: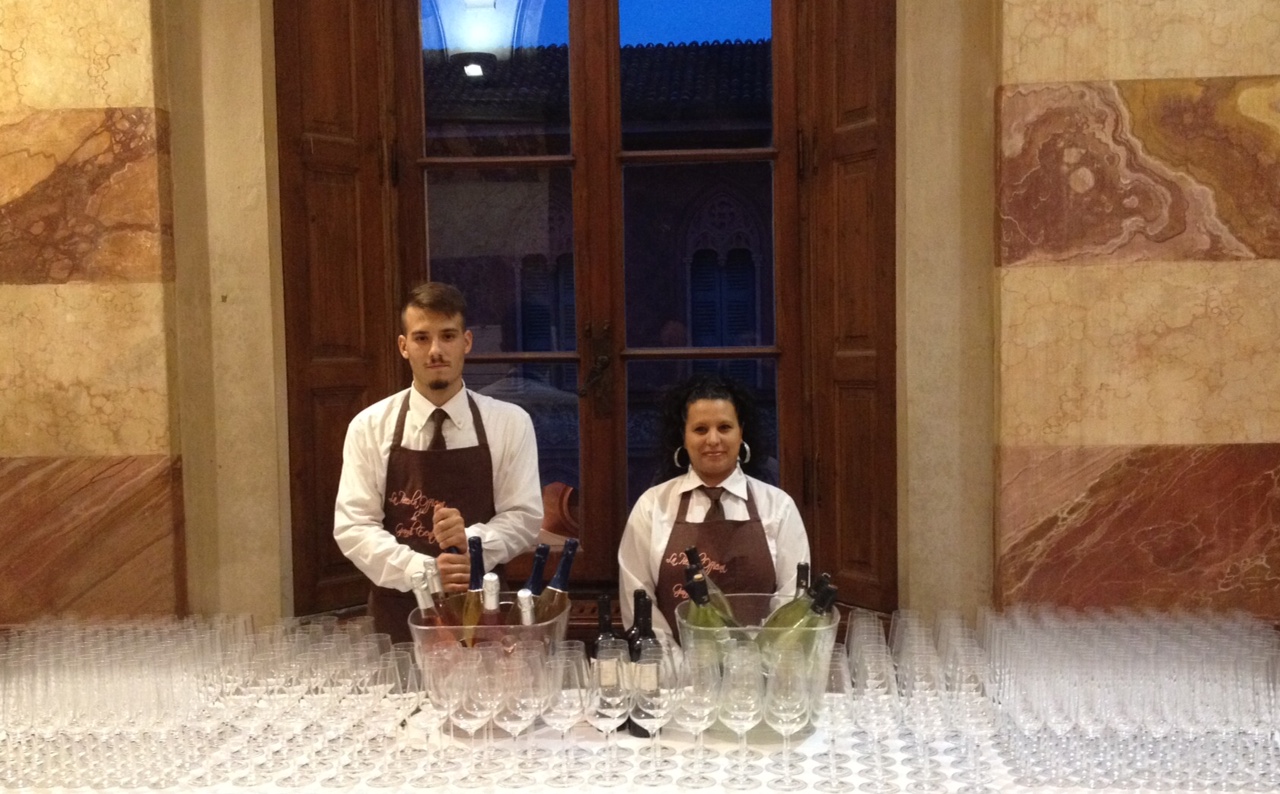 Second Evening
The Pizza Party: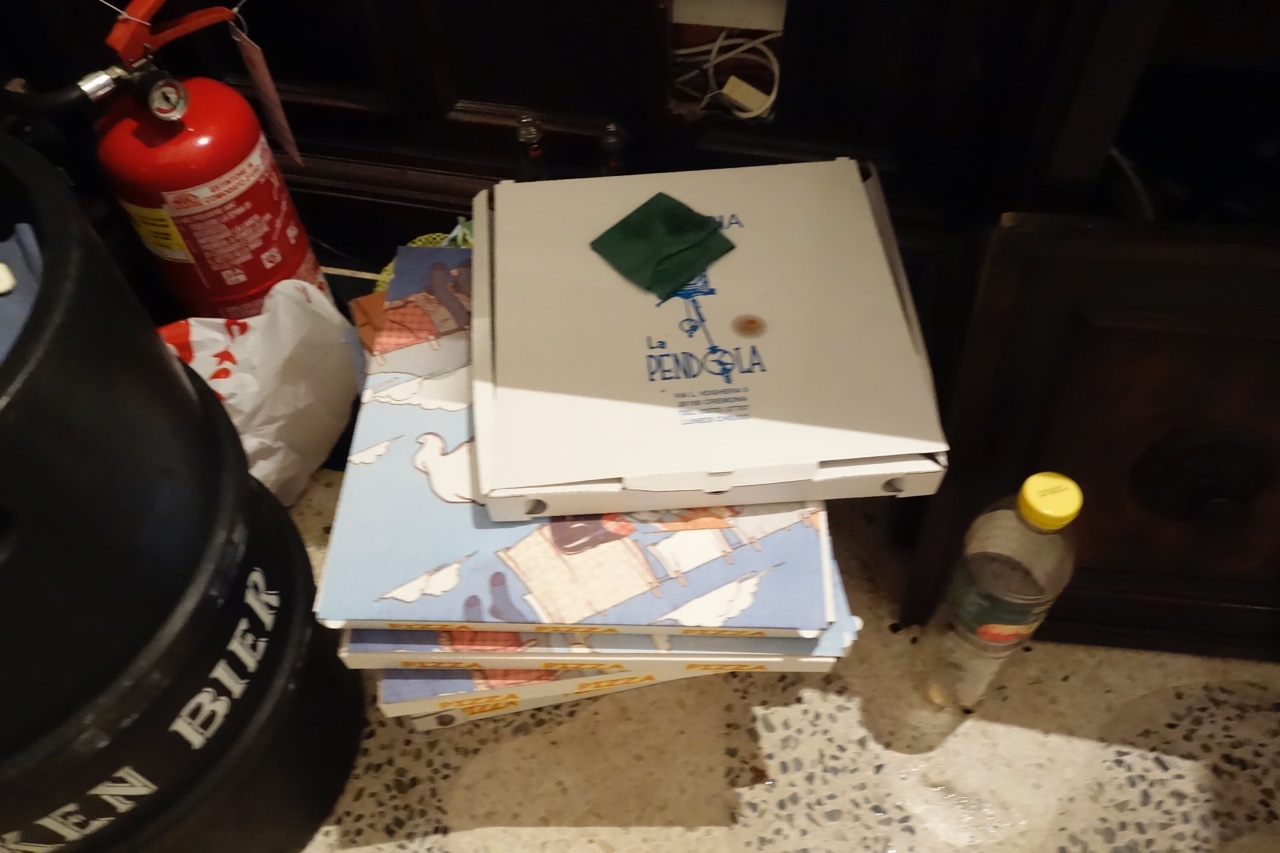 The Vanja Smiljanic Art Performance: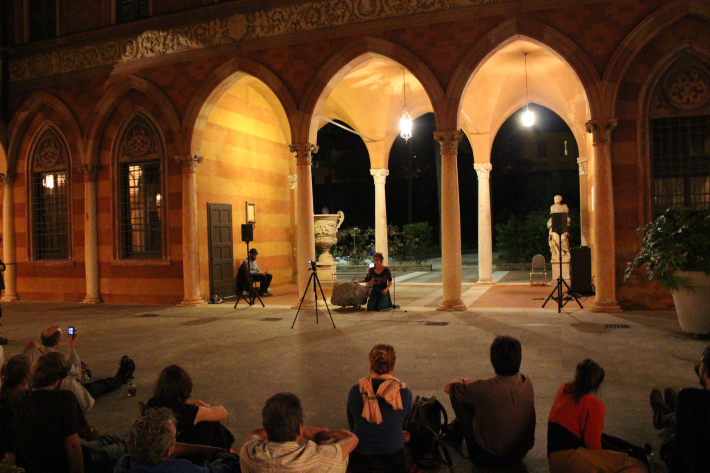 The 2013 Darling Publications Awards
"Baby Bowmaker of the Year" Bronze, Daoudi Hassoun from Bruxelles
"Baby Bowmaker of the Year" Silver, Victor Bernard from Bruxelles/Paris
"Baby Bowmaker of the Year" Gold.Emmanuel Bégin from Montreal
&
"Best Bow of the Show" by Blaise Emmelin, Toulouse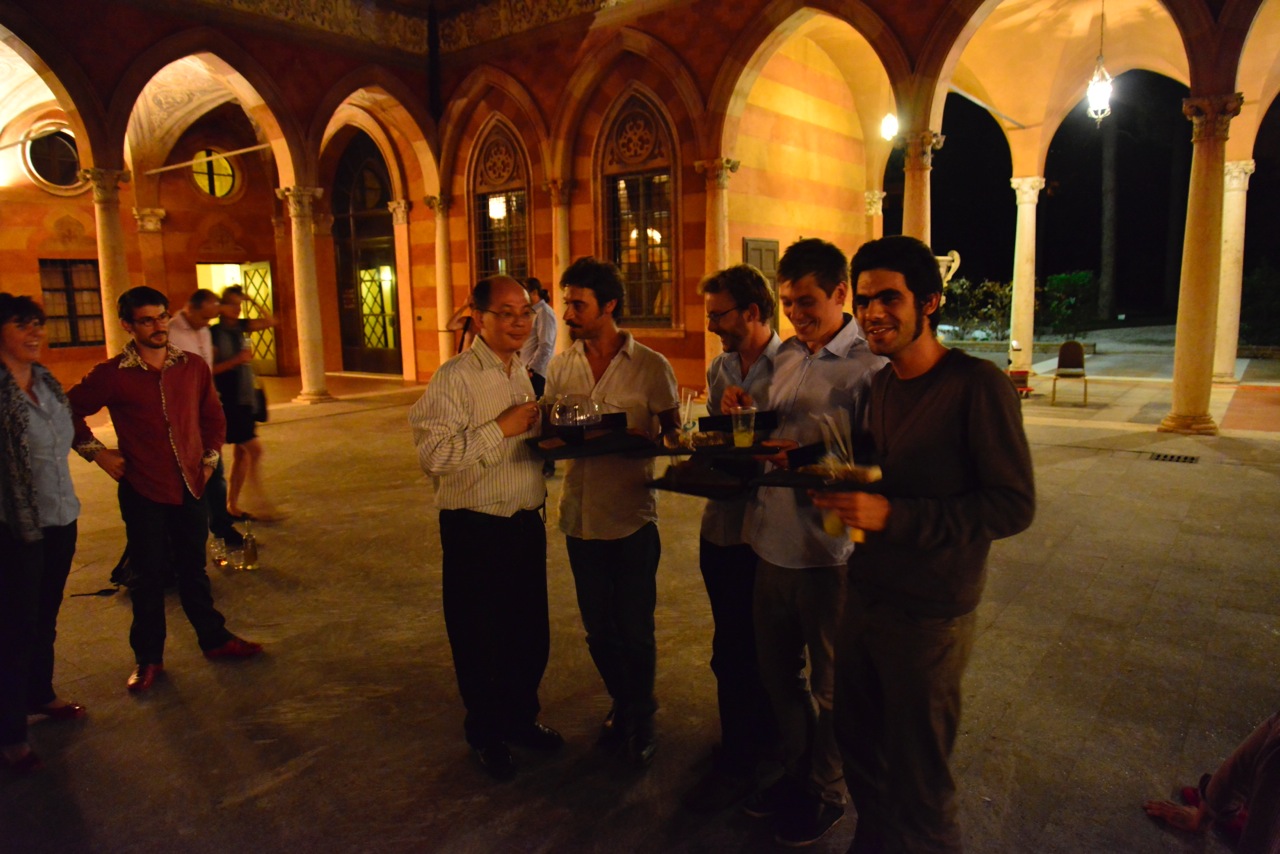 Some images by Isabelle GUEGAN from ERGUÉ-GABÉRIC (France):
http://www.cuveedarling2013.fr/PALAZZO_TRECCHI/CUVEE_DARLING_2013.html

Some images by Itzel Avila from Toronto:
http://www.flickr.com/photos/itzel-luthier/10059120345/in/set-72157636128437926/