The new book with 99+1 historical German bows (by 100 different makers, ALL stamped! but only one stamp per maker), originally planned to be presented at the Frankfurt Cuvée Darling Exhibition 2020, where the 100 bows were to be exhibited, but now we know why it is important to make books as the Exhibition cannot take place because of the Corona shut-down. But books cannot be shut down…
Edited by Mathias Wohlleber from Berlin.
The finished book in 10 days, but here a sneak peak at the control prints:
The Leporello with 18 Exceptional Contemporary Tortoise Shell (all material fully CITES certified!) bows has been printed. When the book is bound we will present it here in full glory!
After some work (Understatement!) the Cologne Bow Quarterly Vol One-Four was published in the Cuvée Darling Cremona 2019 exhibition. Here the 4 colourful Softcover Editions  (250 copies) and the 4 Hardcover Editions in a most rare collectable production of 50 sets of 4.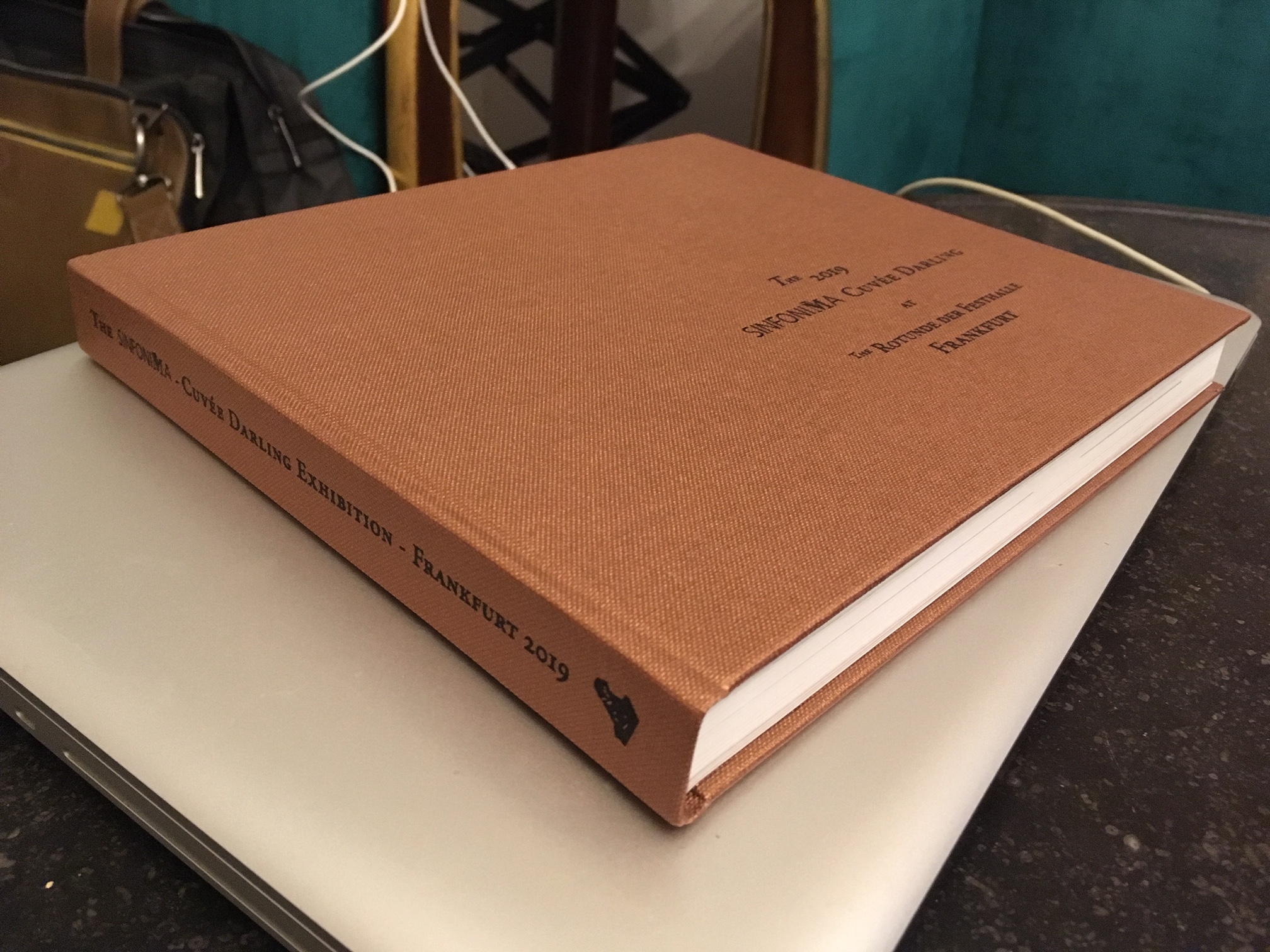 The substantial and heavy 216 pages book of the 3rd and final Sinfonima Cuvée Darling 2019 Exhibition. Only 250 Softcover and 100 Hardcover were produced, which will make it a rare collector´s item soon. 45 bow makers and 19 violin makers (not to forget 1 guitar maker!) with hundreds of bows, instruments and pictures of the makers. Additional documentation of the 2017 and 2018 Frankfurt Expositions. As most copies are now in hands of the exhibitors, there are just few copies left over.
September 2018
Another successful Cuvée Darling Expo in Cremona on 28 and 29 September 2018!
The Presentation of the new Series "The Cologne Bow Quarterly" was more than successful too! The 30 pre-copies already all sold. The Strad magazine will soon offer them too, so please write to them for ordering this little gem from Darling Publications. Be fast, as they will only get 25 copies. Holfter GmbH gets 25 copies as well. Total edition of only 250 softcover copies. Only 50 de Luxe copies in Hardcover binding.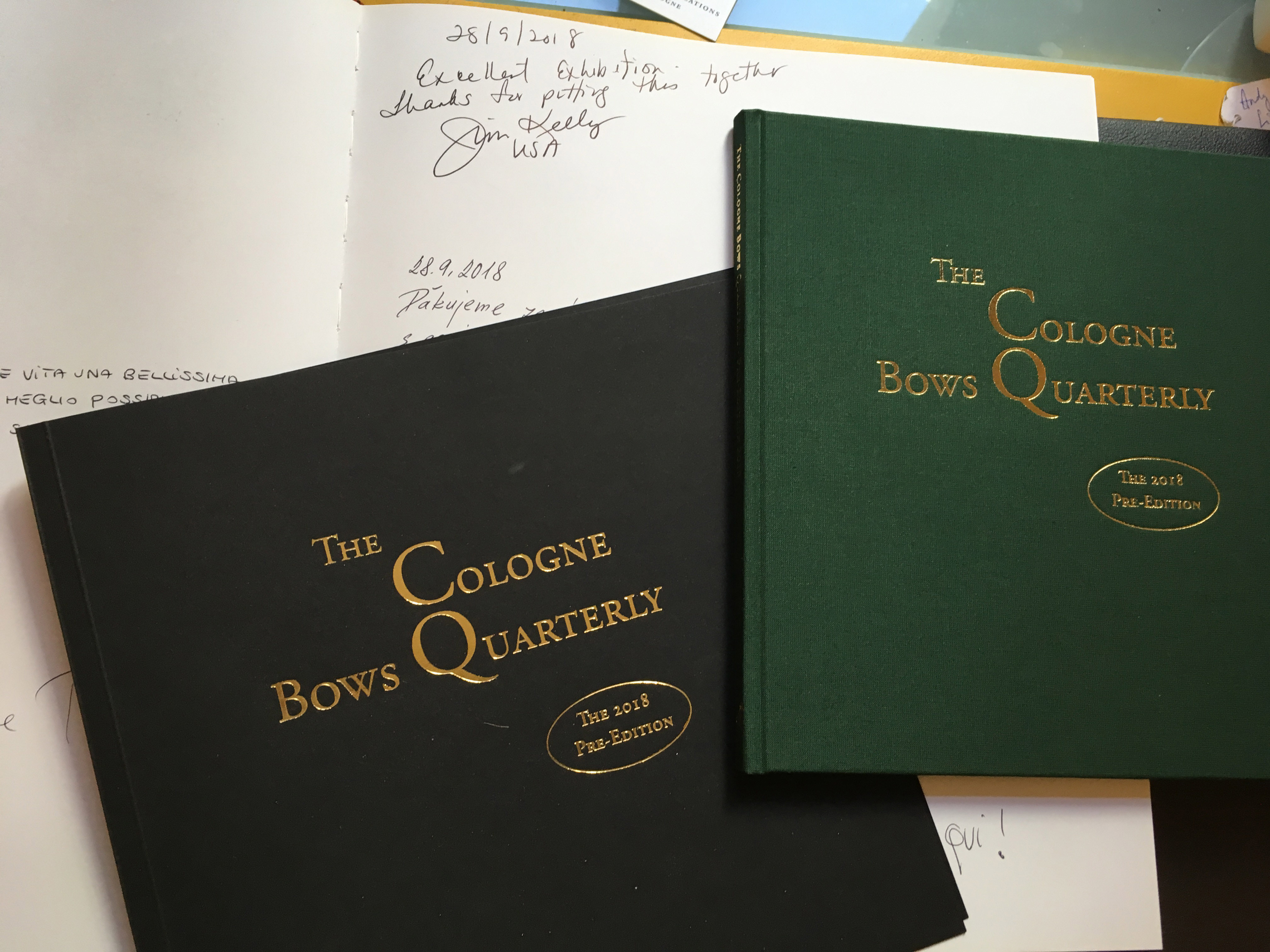 December 2017
114 Exceptional Children Violin Bows from the 19th, 20th and 21st Century. Edition of 250 copies: 2 time 2.80 meter unfolded!
Here the presentation in Cremona at the Cuvée Darling Expo at the San Vitale 2017.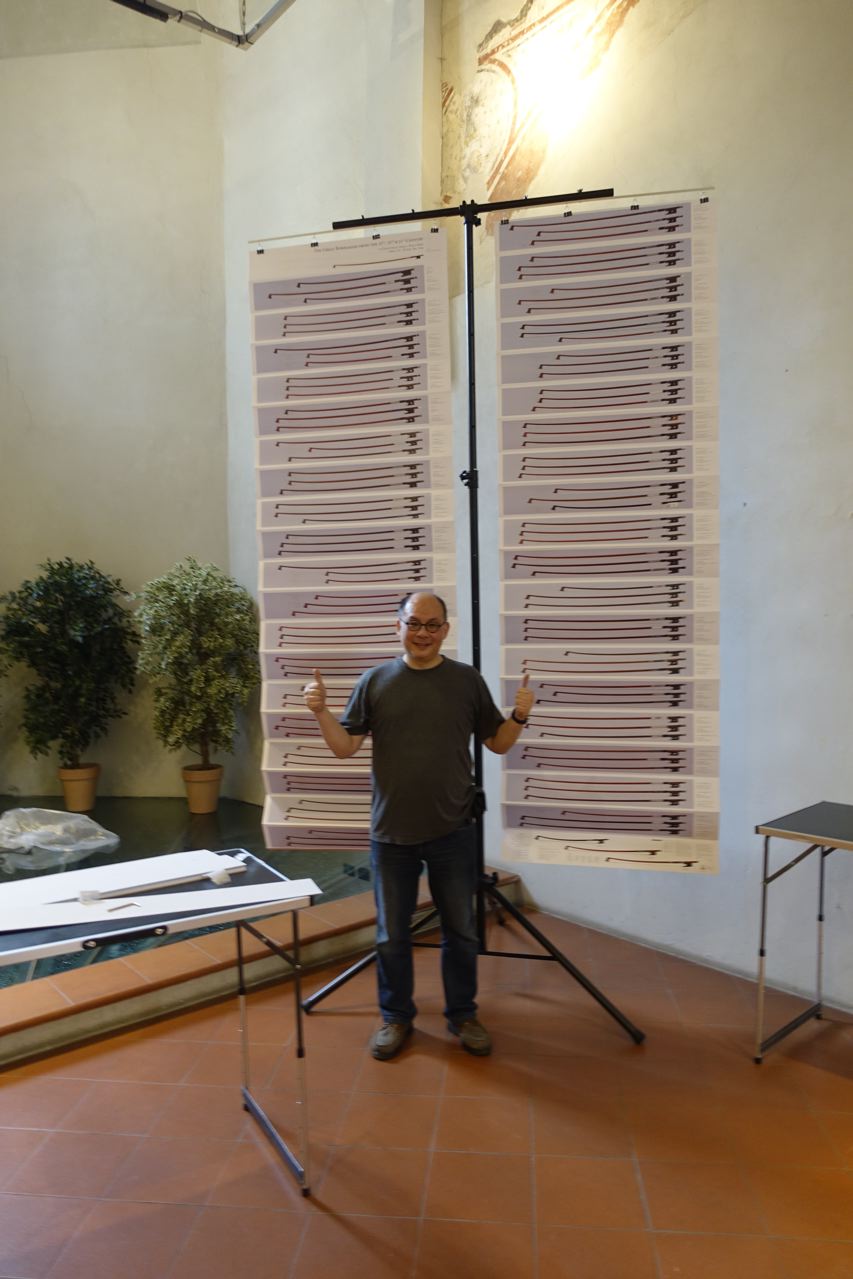 Here the presentation at the at theParis  Expo Bellevilloise 2017.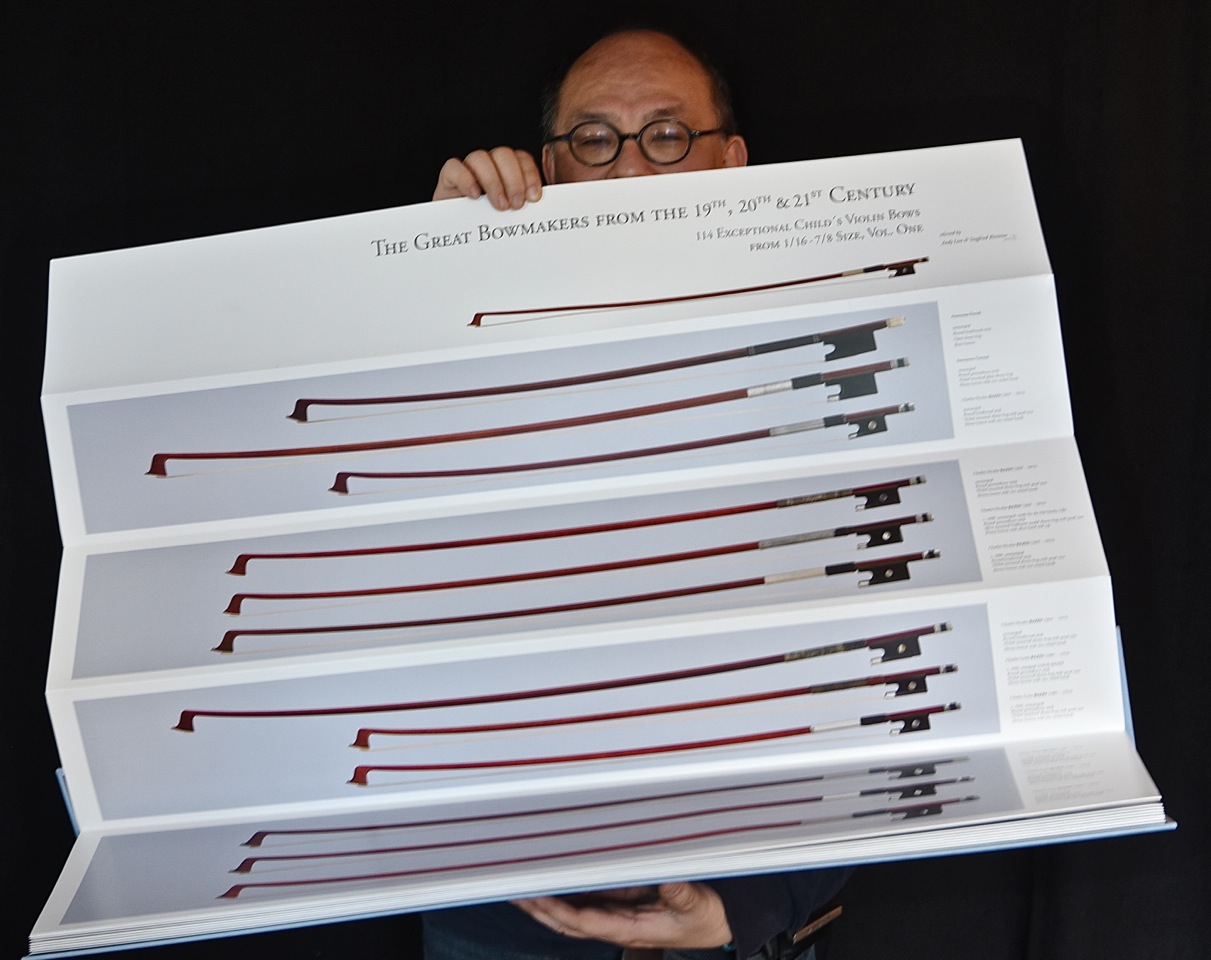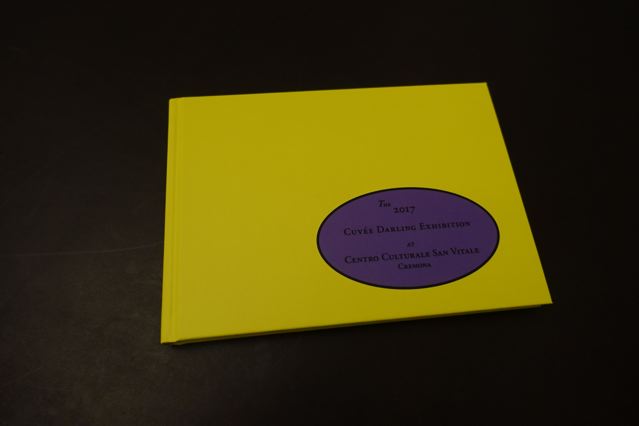 Now Finally printed!
The 1st Darling Bow Making Competition Amsterdam 2016
78 Bows competed: 33 violin bows, 23 viola bows, 22 cello bows
ALL photographed during the competition and presented here!
The reference of the amazing standard of bow making in 2016.
Hardcover, edition of 100 copies: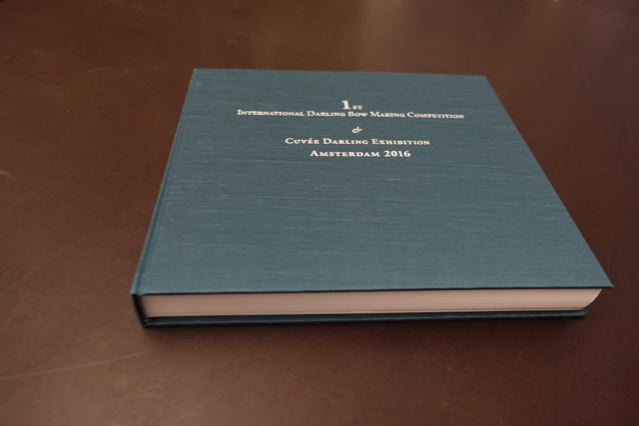 Softcover, edition of 250 copies: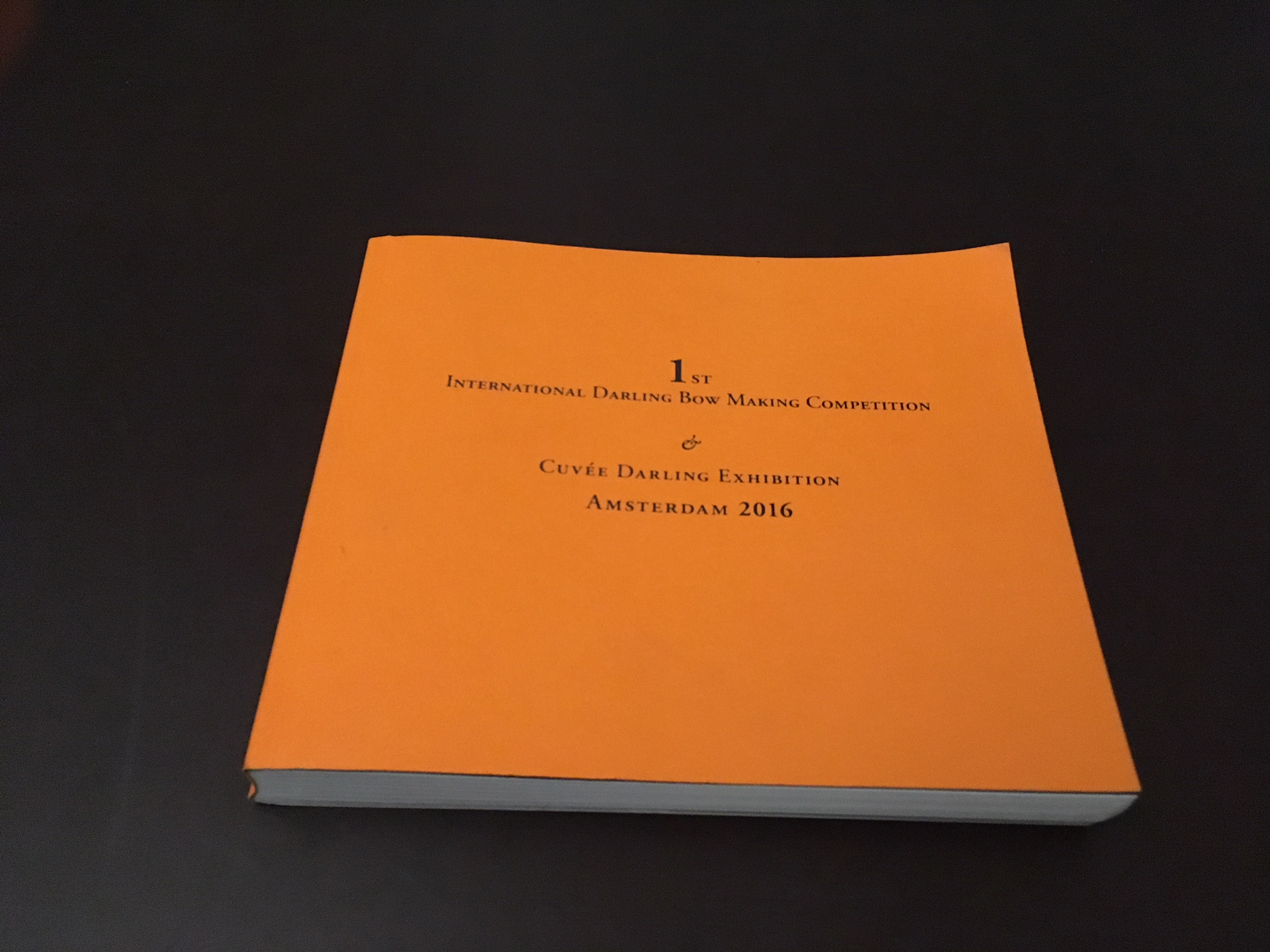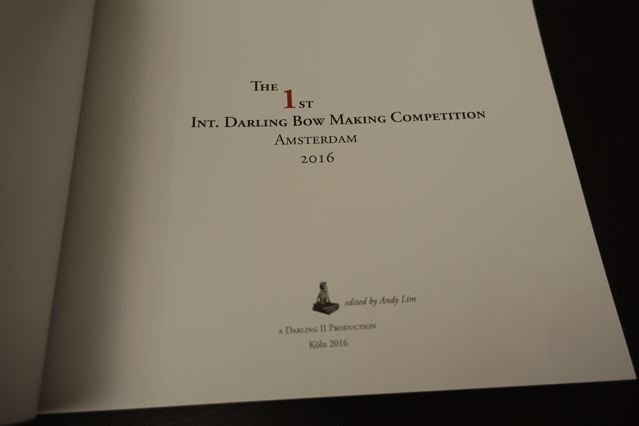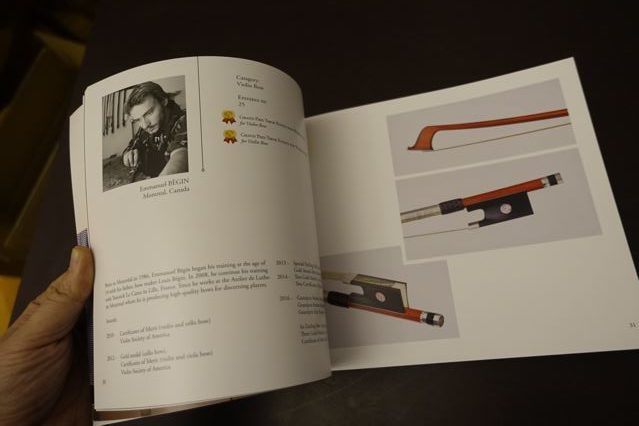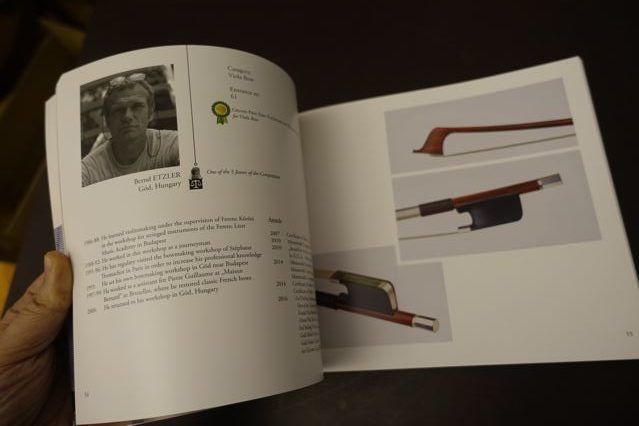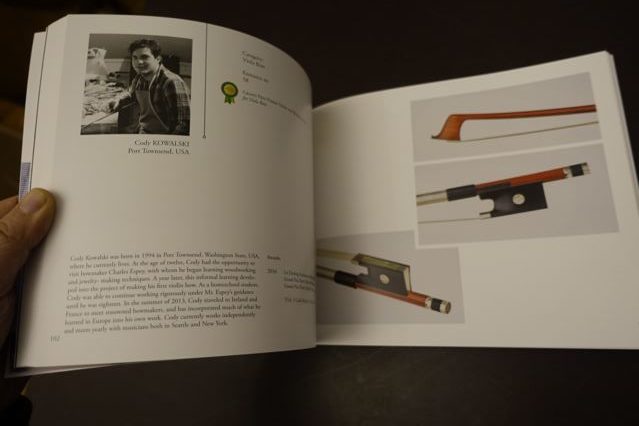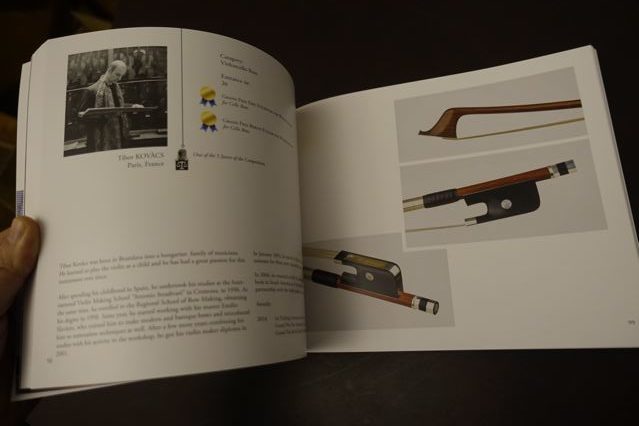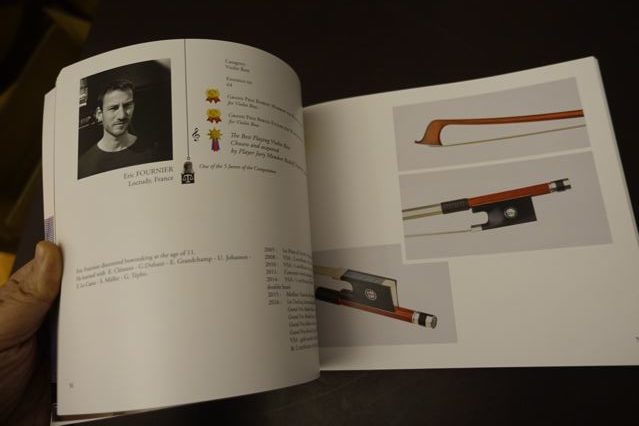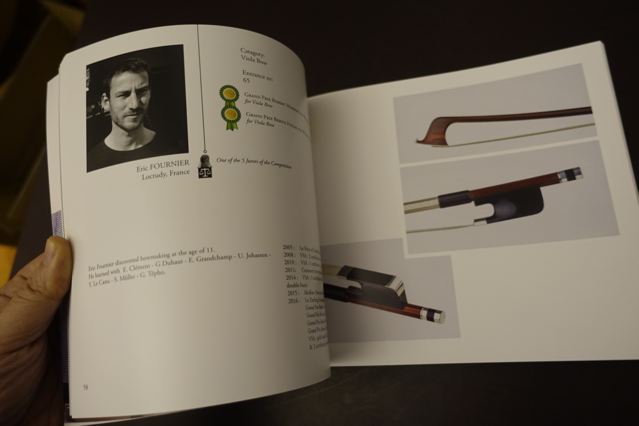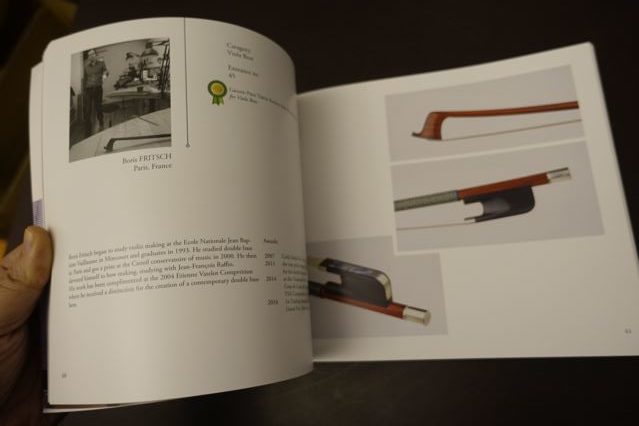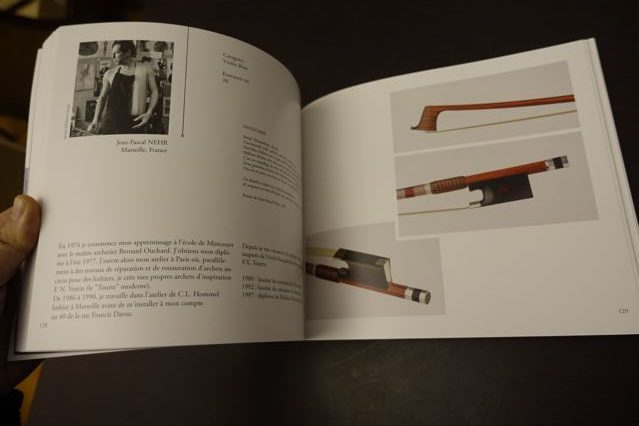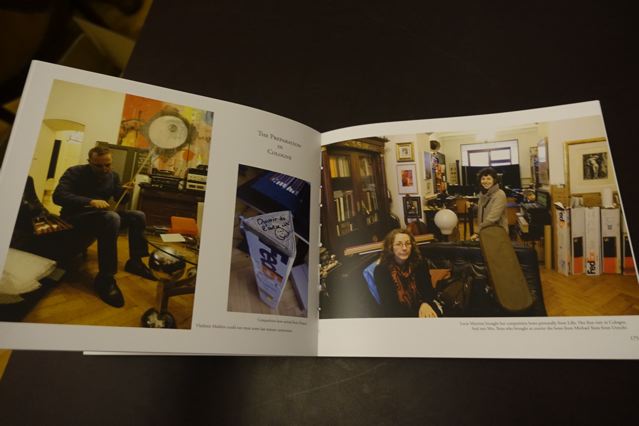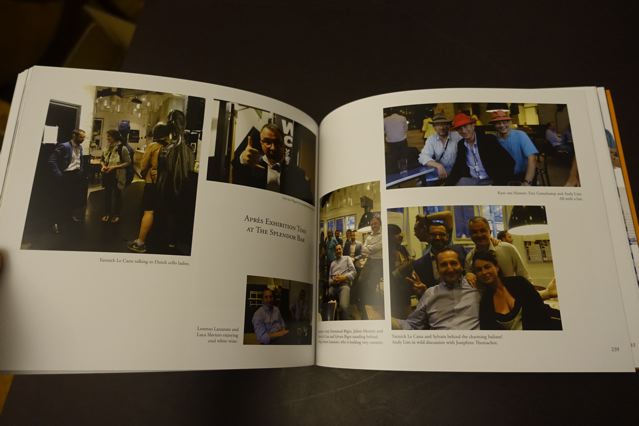 Cuvée SINFONIMA DARLING, Frankfurt 2017
Hardcover, edition of 100 copies:
19th Century Berlin Bows, edited by Mathias Wohlleber, Berlin
Edition of 250 copies: